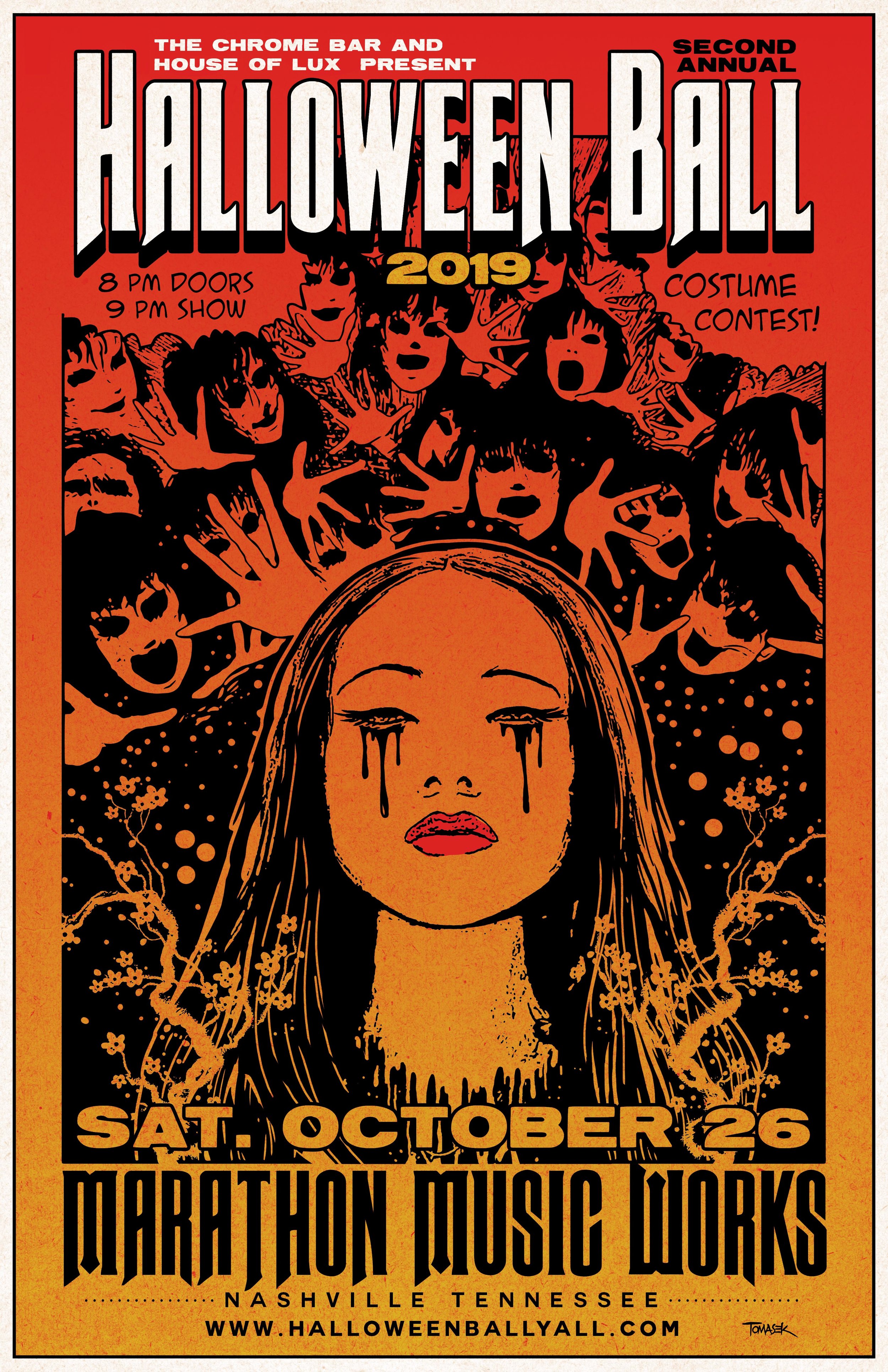 Immersive. Sexy. Daring.
From the creators of renowned shows Live Dancing Girls and Music City Burlesque come the South's sexiest haunt - Halloween Ball. Set in one of Nashville's premier venues, Marathon Music Works, Halloween Ball sets the mood for evocative motifs, immersive aerial arts, and killer visuals.

A masquerade of costumed guests explore live entertainment on stage and throughout the venue. This opulent evening brings live music, professional aerial and dance performances, contemporary art, a costume contest and more. Capture your spooky finery in the photo booth - and come gaze on the splendor of immersive decadence.
Give yourself to the night- Become transfixed by the of Halloween Ball. Dress elaborately. Costumes or Formal Wear Only. CLICK HERE FOR TICKETS
Brought to you by:
The Chrome Bar
and House of Lux